GPS Tracking Platform: ezfinder
ezfinder is our web-based GPS tracking platform designed to monitor GPS tracking devices and manage their data. Users can monitor and manage their trackers on the Internet using a web-browser.
Supported 4G/LTE GPS Trackers:
GTR-388C1, TR-350, TR-616C1
Supported LoRa Trackers:
LT-10, LT-20 series, LT-501 series, LT-601 series, LW-360HR
Supported LoRa Sensors:
LS-112, LS-113, LS-134
Supported NB-IoT GPS Trackers:
GTR-388NB, NT-20, NW-360HR
Supported Sigfox GPS Trackers:
ST-20, ST-100, ST-520 ATEX
Features
Tracking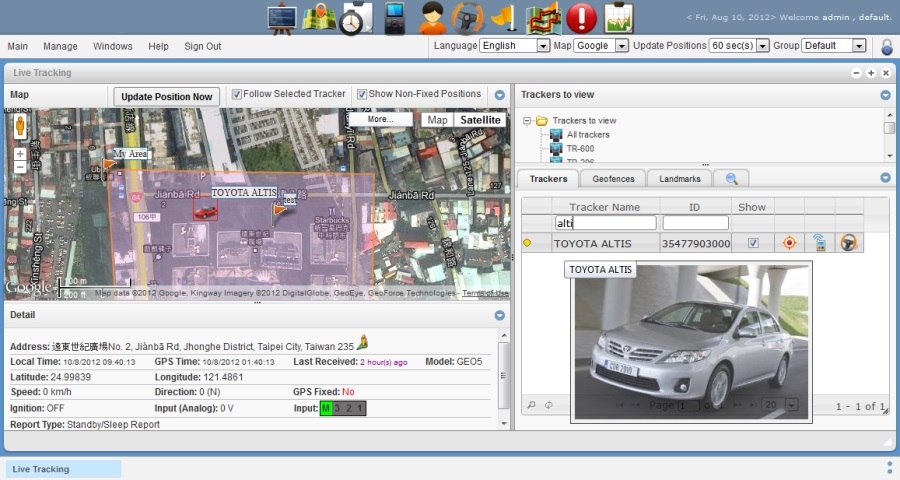 Real-time tracking
Monitor your vehicles and assets in real-time. Obtain information on your vehicle such as its location, engine status, speed and direction.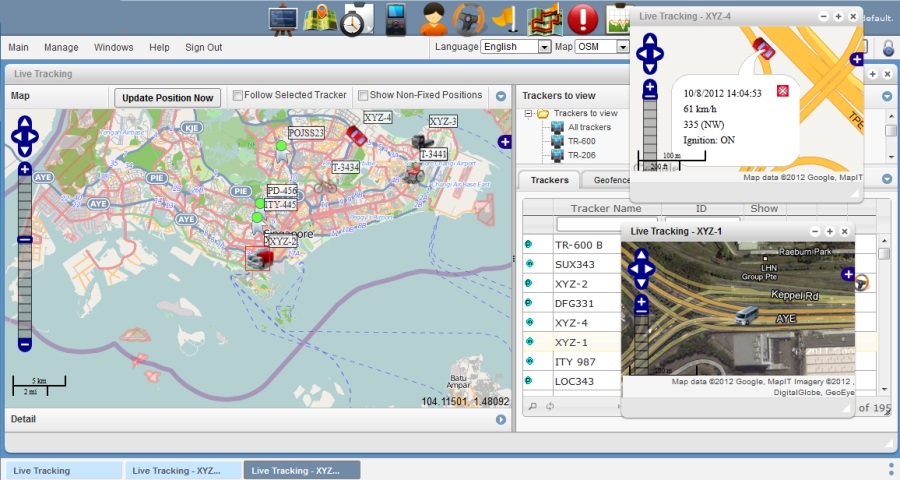 Track multiple devices
View the location of multiple trackers simultaneously on the same screen.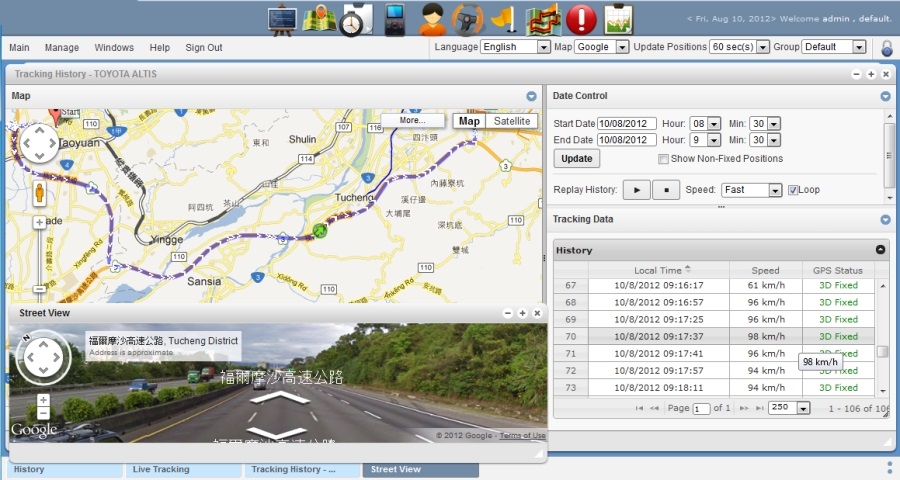 Replay tracking history
See where your cars have been using ezfinder's history feature simply by selecting a time range. You can even replay the trip on the map!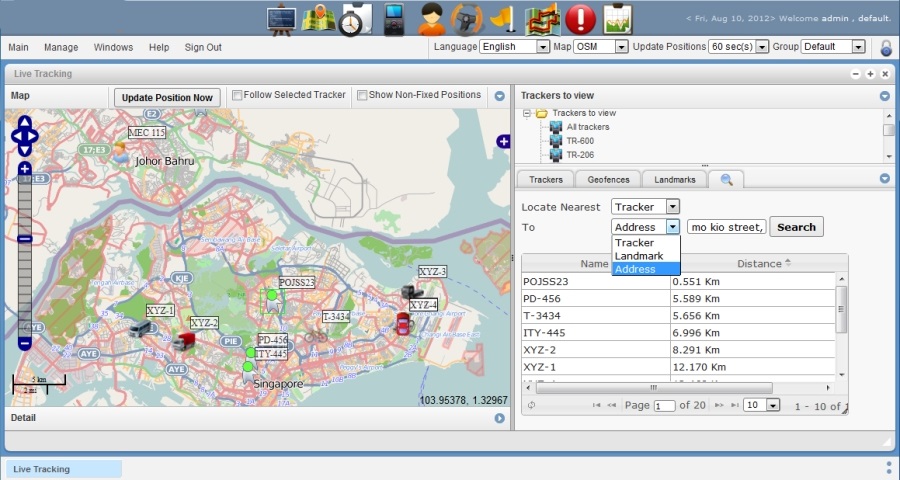 Locate nearest tracker
Locate nearest trackers from an address, a landmark or a device. Ideal feature for dispatching.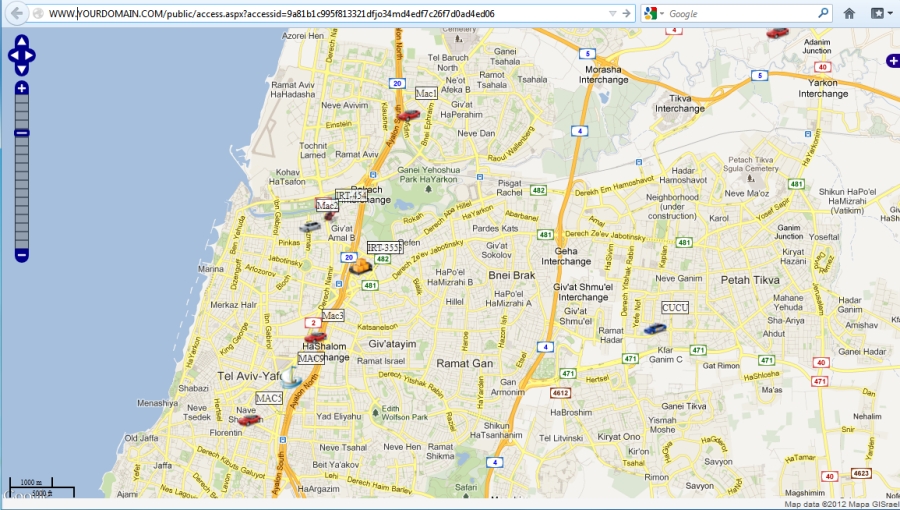 Public tracking
Generate an optional public viewing link to share your tracking with family, friends or clients.
Share history
Generate an optional public viewing link to share your tracking history with family, friends or clients.
Maps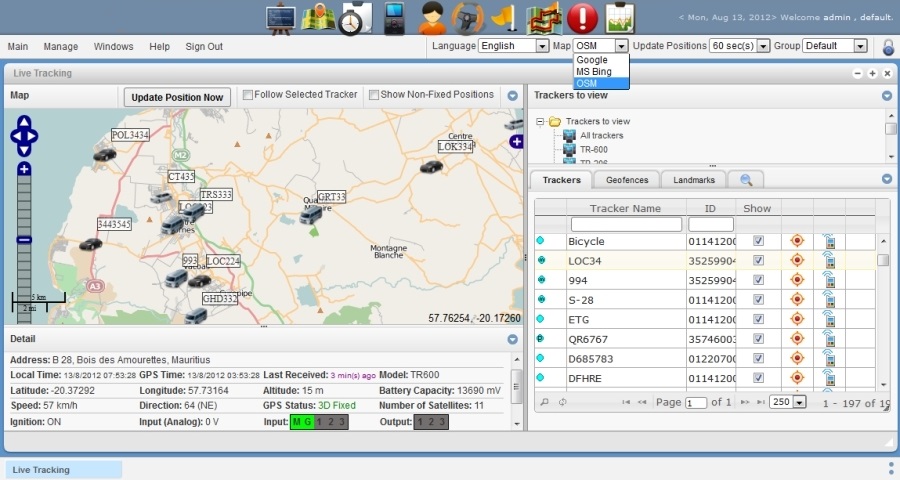 Maps: Google, Bing and OpenStreet
ezfinder supports Google, Bing, and OpenStreet. Use the map of your choice.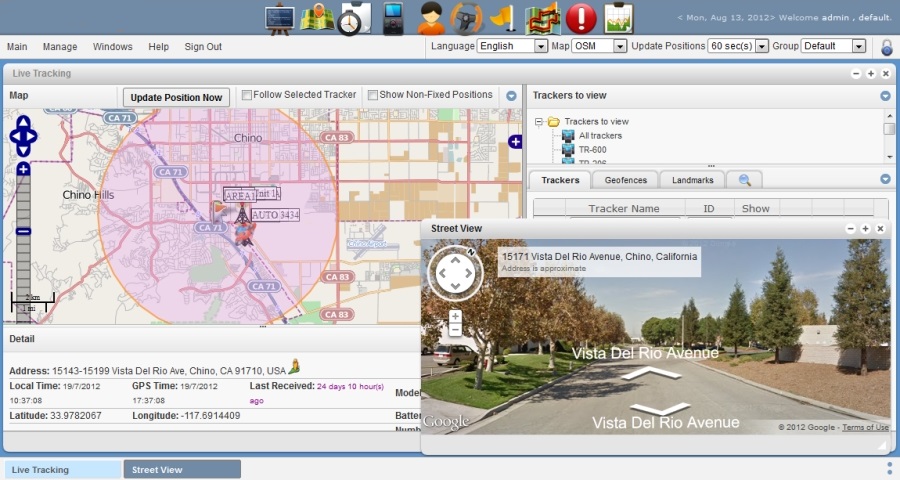 Street view
Click Street View to see a 3D panoramic view from your vehicle's perspective. (Only available in certain areas)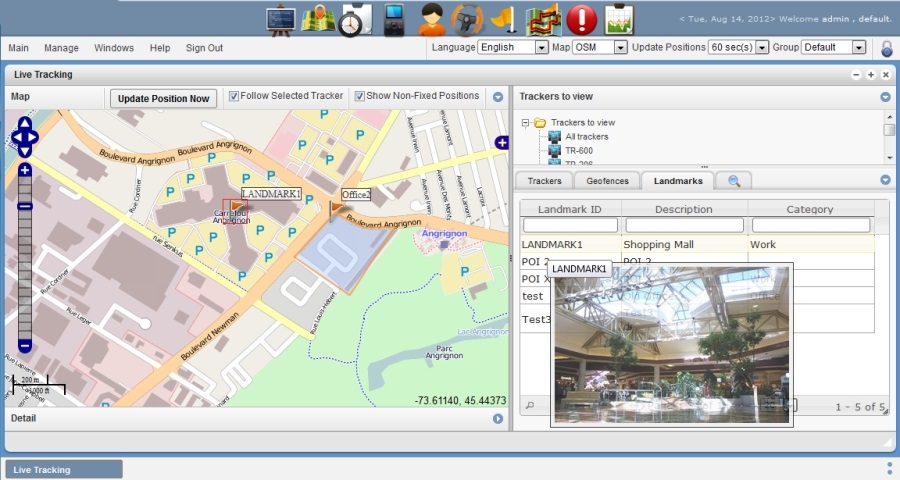 Landmarks
Place landmarks on maps for ease of reference. You can also use landmarks to locate the nearest vehicles.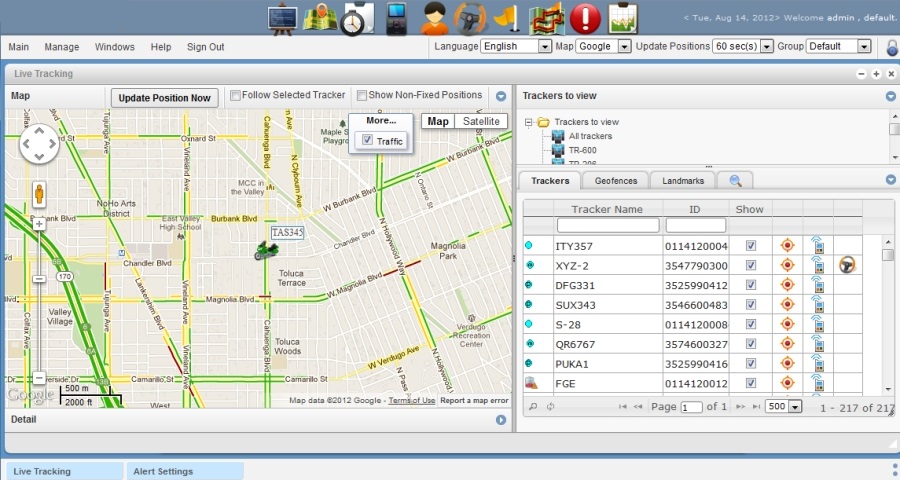 Road with traffic layer
Activate traffic layer to see road with traffic condition.(Only available in certain areas)
Alerts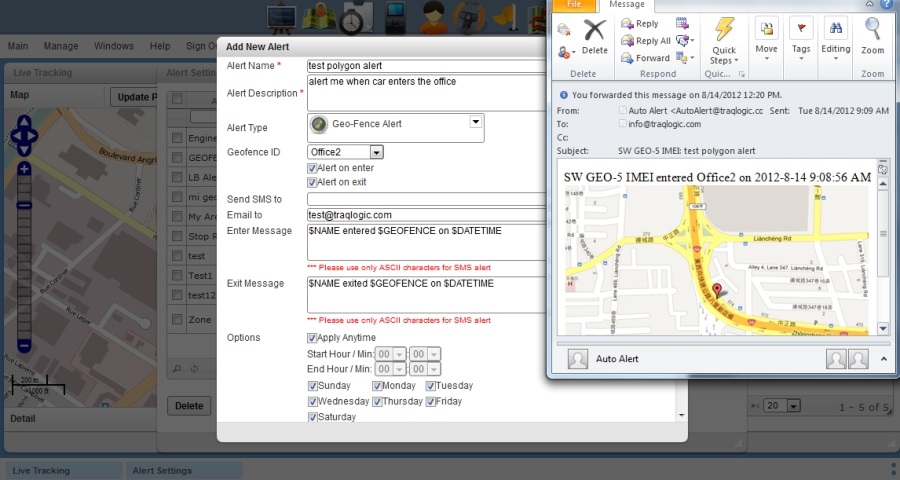 Email & SMS alerts
ezfinder can send alerts regarding your trackers' activities by email & SMS.
For example, ezfinder can alert you every time your tracker enters a pre-determined zone.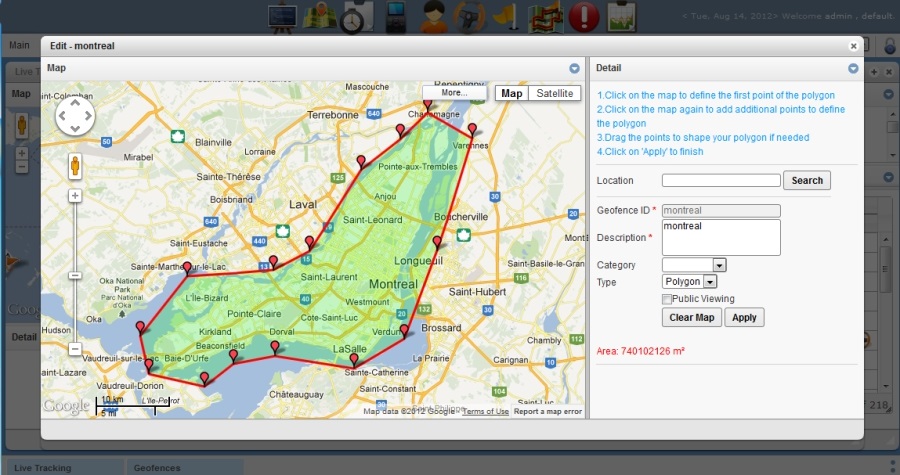 Geofence/Route alerts
Be notified when your tracker enters or exits a defined area or route.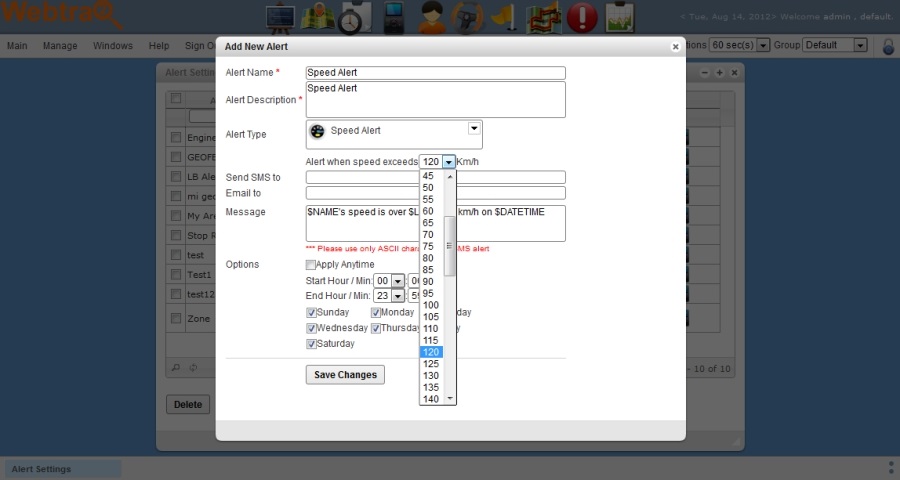 Speed alerts
Stay aware of your driver's behavior. Be notified when one of your vehicules goes over your pre-set speed limit.
You can use alerts to create automatic driver reminders when speeding is detected.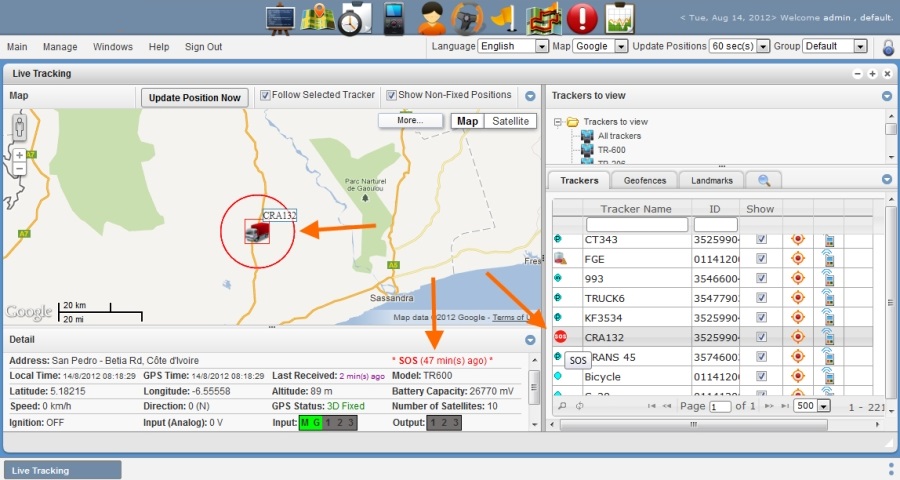 Emergency alerts
Be notified when the alert button on a tracker has been activated.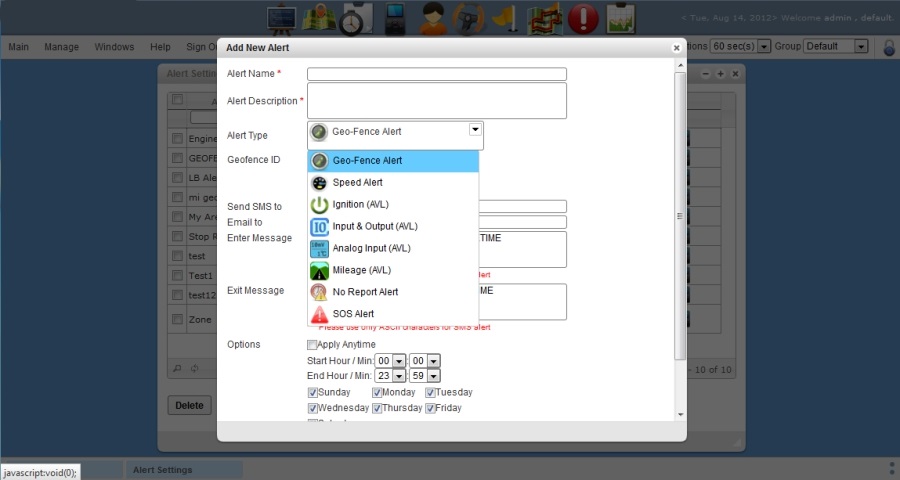 I/O and other customized alerts
Create input and output alerts and many other types.
We can customize alerts to suit your needs.
Management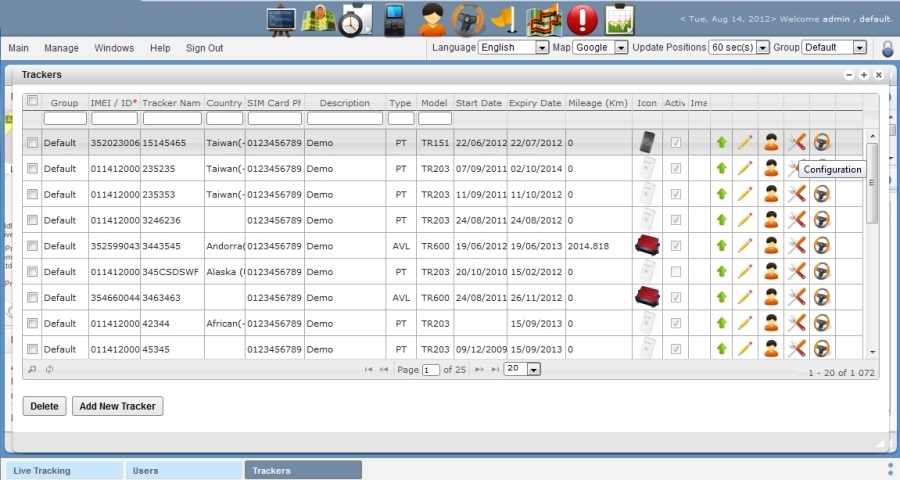 Tracker management is simple
Manage, control and configure trackers with ease!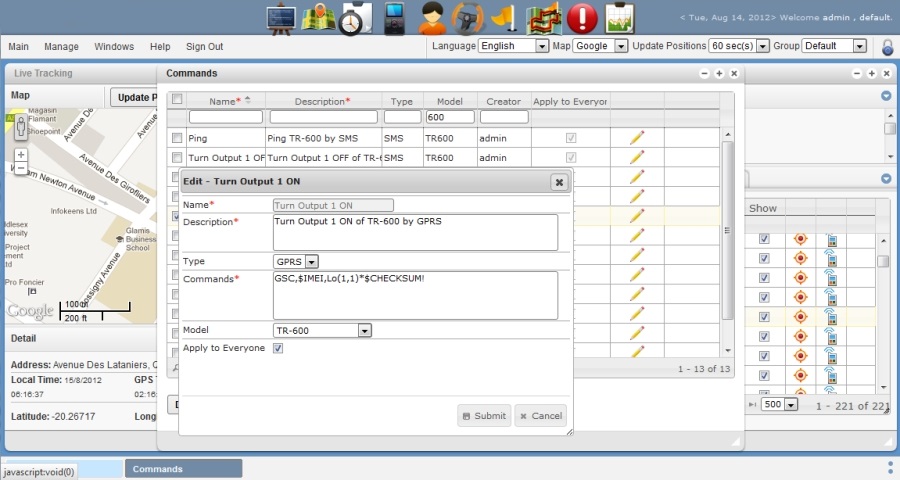 Send commands to trackers
You can send tracker commands directly from the user interface!
Reports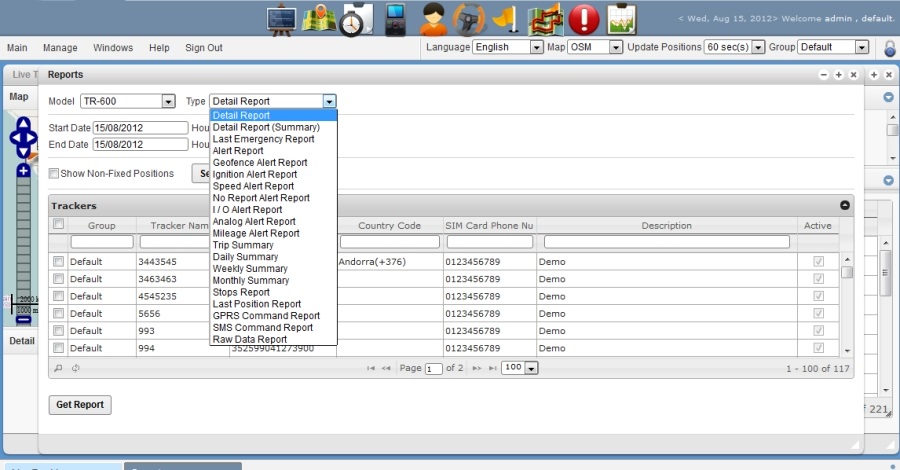 Generate reports
Generate different types of reports on your tracker's activities.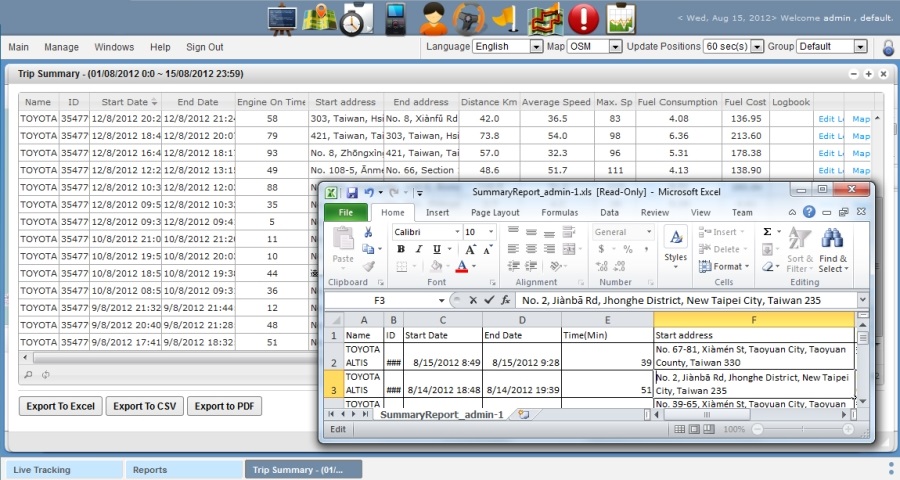 Send report data into spreadsheets
Export tracking data onto a spreadsheet like Excel for your own record keeping or analysis.